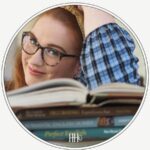 Heywood Home Company is an E-Shop and premium online resource for antique, vintage, and handmade traditional decor, homewares, and gifts with a European flair founded in 2020. Items are all created, collected, or curated by Molly Heywood out of Atlanta, Georgia.
HHC aims to help you gather and layer influences in your space to convey timeless style through thoughtful collecting and slow design. From Neo Classical knick knacks, colorful European collectibles, and fresh traditional patterns and textiles, Heywood Home Company is your one-stop-shop for curating a space that is uniquely you while utilizing pieces and styles influenced by the collectors, creators, and makers of the past.
Whether you identify as a traditionalist, maximalist, a collector, or anything in between, may you find that special something here with the help of Heywood Home Company.